Events & Registration Policy
​Reservations and Cancellations
Reservations for Chamber events are required on or before the Friday preceding the event. Please remember with your RSVP we are making a commitment to our caterer.
Cancellations for events are required by the Friday before the event for a full refund—if you are unable to attend, your registration may be transferred to another business representative. All non-canceled reservations will be billed at full price.
For questions regarding this process, please contact Gail Lofing of the Chamber at (307) 682-3673.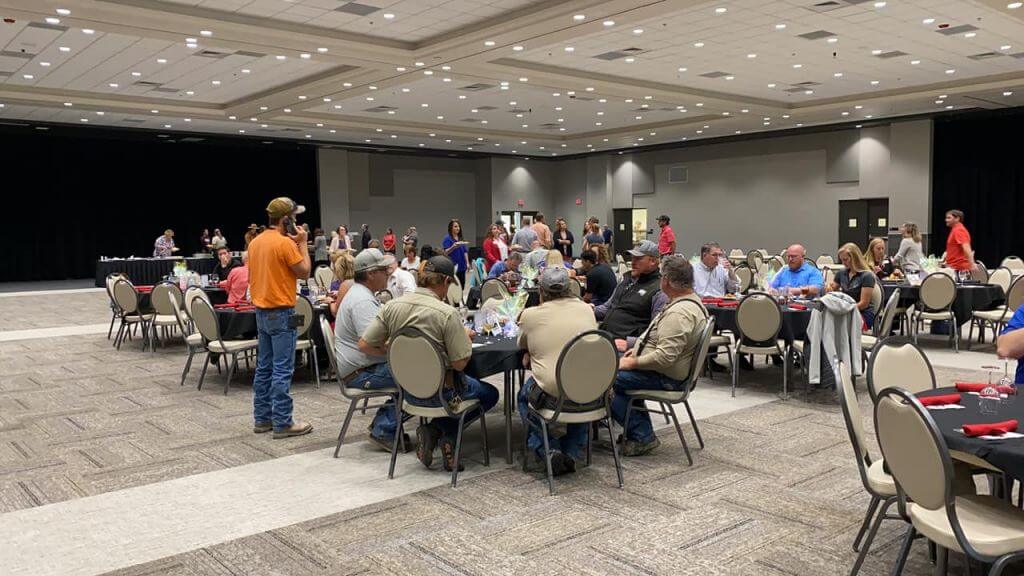 How To Register And Pay For Events
Payment by credit card: Register and pay online at gillettechamber.com through the member portal. You may also pay by calling or emailing the with your credit card information: (307) 682-3673.
Payment by check: Make check payable to the Campbell County Chamber of Commerce and indicate the event you are registering for as well as your name and company plus the name and company for any additional registrants.
Please mail checks to:
Campbell County Chamber of Commerce
314 S. Gillette Ave.
Gillette, WY 82716
Register & pay online: Payment at the time of registration is required if you are registering online.
Who Can Attend Chamber Events?
Events are open to the general public. Members of the Campbell County Chamber often receive a discount for Chamber events.
Learn about the benefits of Chamber membership and how your company can become a member by calling (307) 682-3673.
Seats at sold out events will be held only until the scheduled start time for the program. Pre-registration will not guarantee seating for late arrivals.
Attendees to Chamber events are encouraged to exchange business cards for the purpose of building a network of referrals. It is the policy of the Campbell County Chamber not to distribute registration lists or member's e-mail addresses.
I hereby grant permission to the Campbell County Chamber of Commerce to utilize my name, photograph, image, likeness, signature, voice, actions and/or statements from any program or event, whether live or recorded audio, video, photographic media, or any other context or media now known or hereinafter devised, and further grant Campbell County Chamber of Commerce the unfettered right and ability, to alter, copy, display, distribute, edit, exhibit, modify, perform, publish or create derivative works of any version of any program or the event, all without further authorization, consent or compensation.
If you have additional questions regarding the Campbell County Chamber of Commerce event and registration policies, please contact the Chamber at (307) 682-3673.