Member to Member Discounts
More than 30 Chamber members offer discounts ranging from restaurants to retail to products and services for the home. Check out the offers below and stop in at a local merchant to discuss the Member to Member discount offers.
Carry your Chamber member card or your Gillette College Student ID card with you and present it in advance when asking for a discount.
Remember to thank the business for offering a member discount and for being a Chamber member.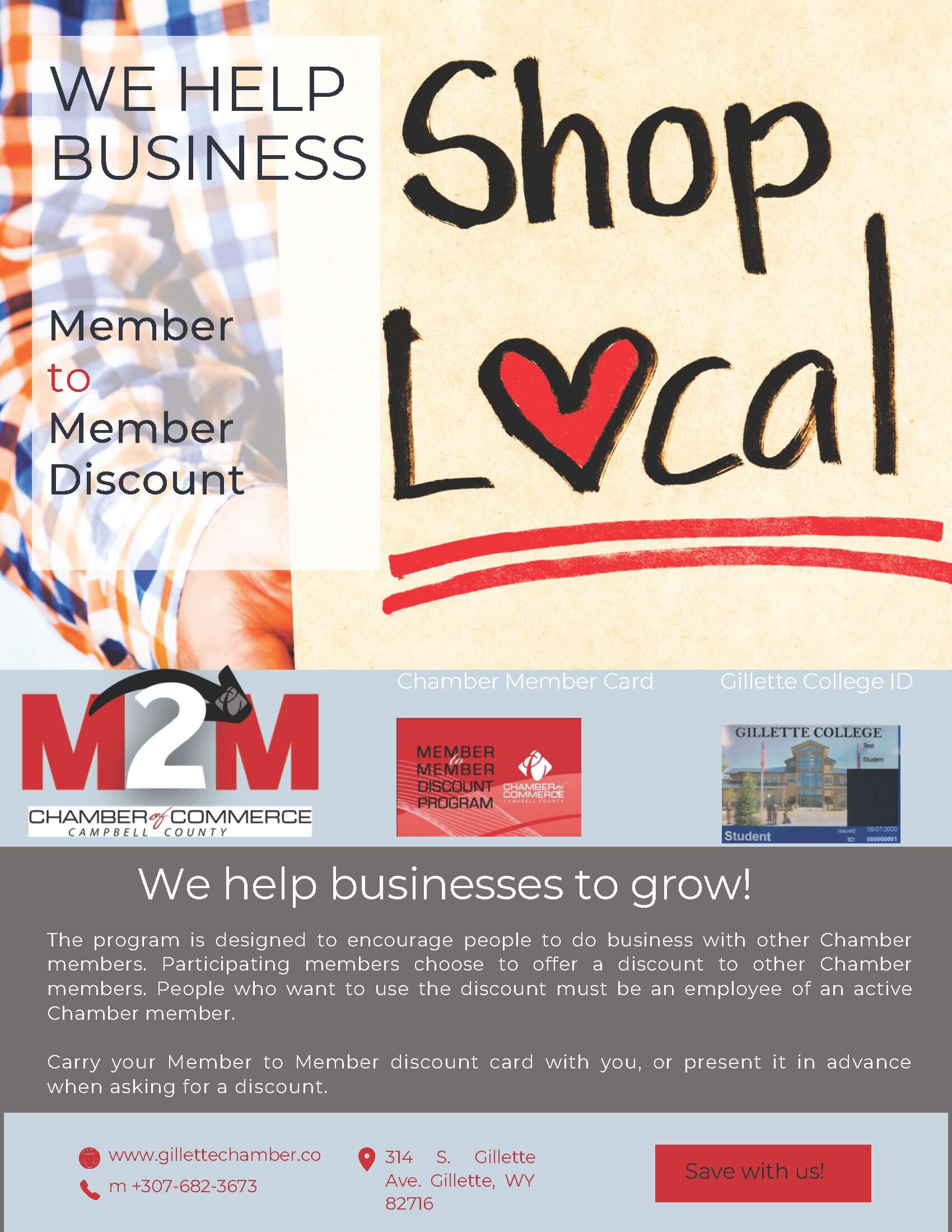 Participating Members (Updated 8/24/23)