The Campbell County Chamber of Commerce is engaged on many fronts representing business interests, supporting a strong, vibrant and growing economy, supporting excellence in leadership, and expanding member services.
Working with the Chamber's professional staff, volunteers help facilitate the programs and services that enhance the success of our members and the greater business community.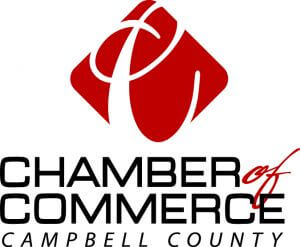 On behalf of more than 600 members of the Chamber, the Business Advocacy Committee takes the lead on tackling issues that impact our members and enhance the Campbell County business climate.
Northeast Wyoming Contractors Association
The Northeast Wyoming Contractors Association works to enhance the local business climate, viability and profitability of local contractors and serves as an advocacy voice on construction issues.
The L.E.A.D. Committee is a group of local business people who share the common goal of developing new tools and programs to help area businesses grow and prosper, and provide forums for business to increase productivity, and economic competitiveness.
The Gillette Area Leadership Institute (GALI) Steering Committee organizes sessions for GALI. Steering Committee members must be alumni of the program and commit to attending at least one session of the program. GALI provides leadership training for those wanting to learn more about active engagement in the community.
The Energizers are the Chamber's most visible Committee, serving as the Chamber's Ambassadors of Goodwill. The Energizers participate in many Chamber activities, serve as a networking link at events, and support various community projects and special events which enhance the business climate of the region.